Before we discuss and get to know what the contents of ISO 18001 are, we will first discuss the purpose of implementing the ISO 18001 system. So ISO 18001 itself comes with the aim to protect every employee who works from all undesirable aspects both in the work environment or related to the scope of work. In the ISO 18001 guide, we will find several components contained therein. We will review more information about this in the following description. Let's check these out!
The contents of ISO 18001
The contents of ISO 18001 include a standard on an international scale of work culture that implements a work health and safety management system in more detail. In the ISO 18001 system, we will find several components contained in it.
Some of the components in question include:
Commitment of a company in implementing work safety systems
Designing steps which will eventually be taken to implement an occupational safety system
Prioritizing occupational safety as the most important priority among all
Checking and making corrections to the work safety system that has been put in place so that all aspects run well and are more stable
Assess whether a management can continue to run well in the work safety system that has been done or not.
All of these components, of course, the main thing that is important to note is what the determination to do the best effort in implementing a labor system that can work with each other. All of that can be strived to be properly maintained.
From a work safety system, there are several stages in starting that must be passed in several stages, including: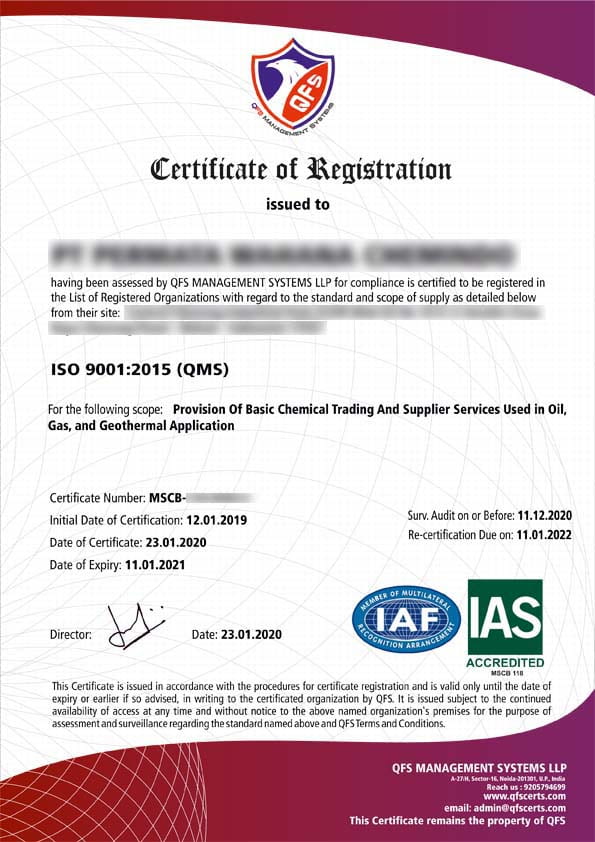 Identification process
This identification process is the initial stage of ISO 18001 which is carried out in seeing whether a system and various health facilities have been met or not. Furthermore, it guarantees all aspects related to work safety.
Preparation and application are important for all aspects
After the identification process is carried out thoroughly, then it is necessary to prepare for starting how the work safety procedures are implemented. It also needs to be slowly applied to all aspects of a company or industry.
Give a rating
This assessment is intended as an appropriate benchmark for a business. The assessment is given by an ISO 18001 institution that does have the authority to provide an assessment.
The assessment phase itself must be assessed directly from internal parties. Because when a fatal error occurs, later certification will not be obtained and must start all things that have been done from the beginning again.
This is because basically the safety system must first be applied for several months. This aspect is important as a trial step before certification is actually given as a given assessment round. Only after that can submit to the relevant agencies.
With this in mind, it is not only the understanding of ISO 18001 that needs to be understood but also about how the steps to get better aspects of the assessment with the management of ISO 18001 presented also need to be understood.
So little information about knowing the contents of ISO 18001 that needs to be understood. Hopefully the review we gave above will be useful information and at the same time add to our insights.
Information above is presented by Jasa Konsultan ISO